Hello, my name is Martha Doyle Jennings, great-granddaughter of Sir Arthur Conan Doyle and friend to James R. Smith. Mr. Smith has requested that I briefly explain how this collection of devices and apparatuses came to be.
My great-grandmother was the wife of the aforementioned author and collector. What I did not know until recently is that she herself was a collector of items of scientific and social interest.
While on vacation in Paris in 1987 I met Mr. Smith as part of an art and culture touring group. At that time I received an urgent message from my family saying that the French government had sent a document stating that I had derelict property in their country and that said property had been taken over as part of the now famous Chunnel project that connected England to France. The items found inside of what was described as decrepit barn were to be removed and destroyed to allow for the construction of the Chunnel, and that if I wished to save these items, I must move to do so within ten days.
After many frustrating days and a myriad of fruitless inquiries of the French government, Mr. Smith and I made plans visit the site to remove whatever valuable items we could, and place them safely in storage.
Due to pressing family matters, I was unable to make the trip and had to send Mr. Smith alone. I am deeply grateful for his assistance in salvaging what he could of my great-grandparents' unique collection.
On view here are a portion of the scientific and social prototype devices that Mr. Smith was able to retrieve just before the wrecking ball destroyed the barn, as the French demolition crew arrived five days earlier than expected.
Some of these apparatuses are shown prior to restoration. Some are incomplete, and some are of uncertain utility.
All in all, I hope you enjoy viewing and pondering these relics from my family's past.
Sincerely yours,
Martha Doyle Jennings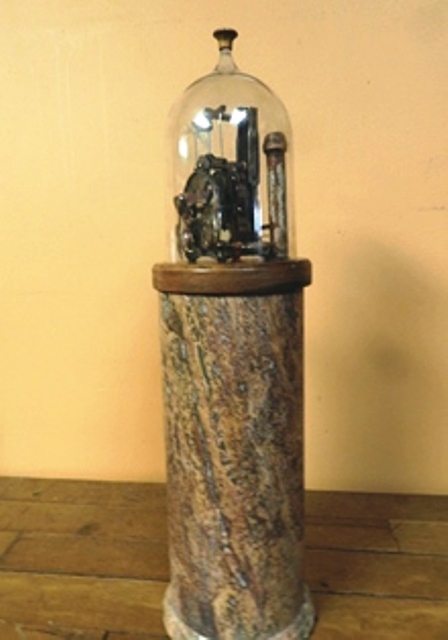 Perpetual motion machine. Circa 1900. Inventor, French. Jules Vern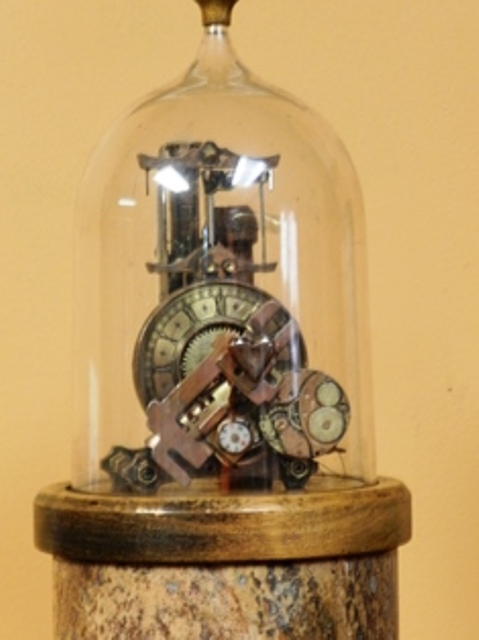 Close up image of Perpetual motion machine.
12/19/2015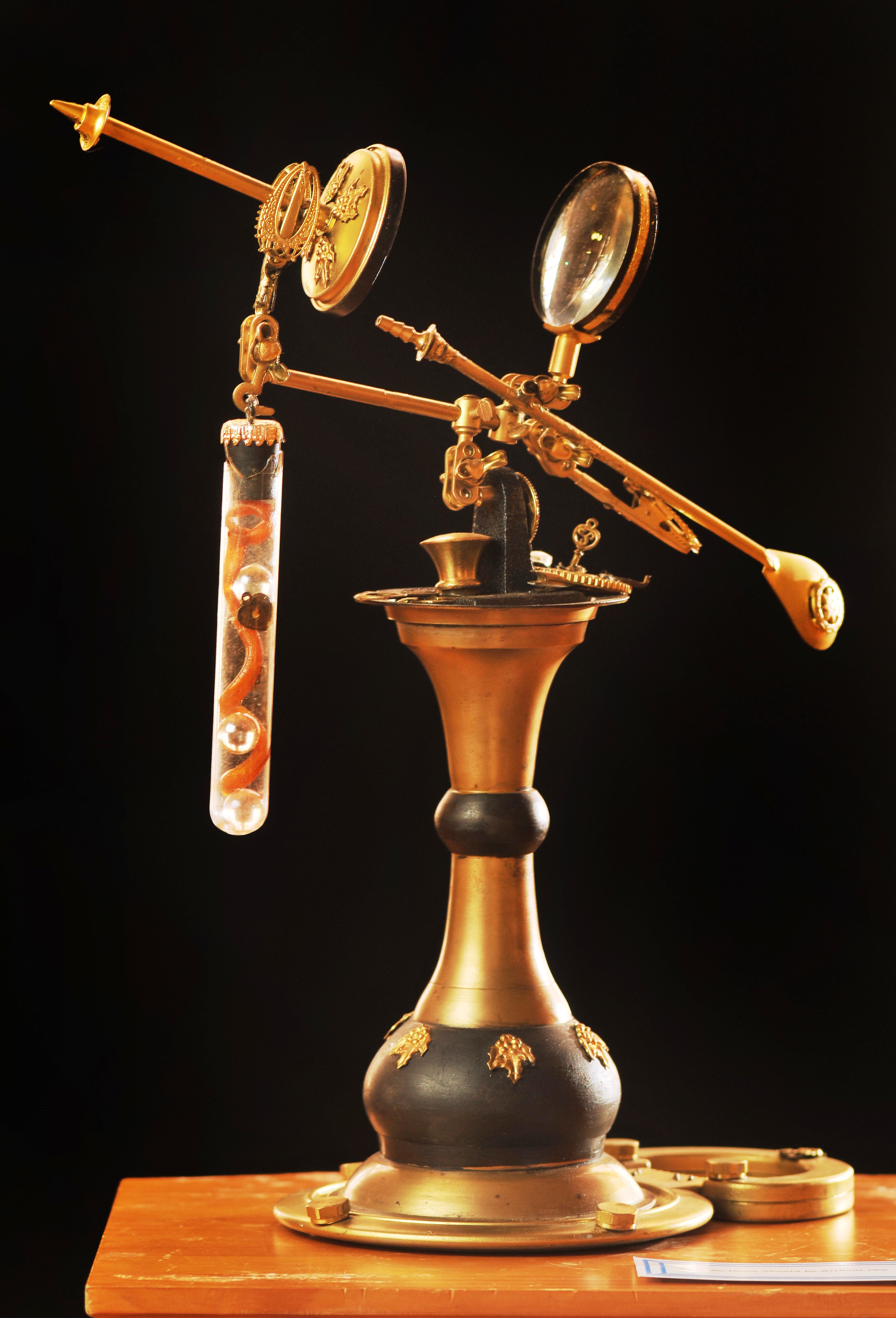 Mix medium H12"X W8"D6"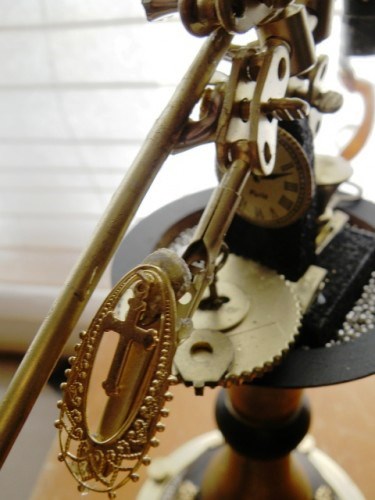 Unknown inventor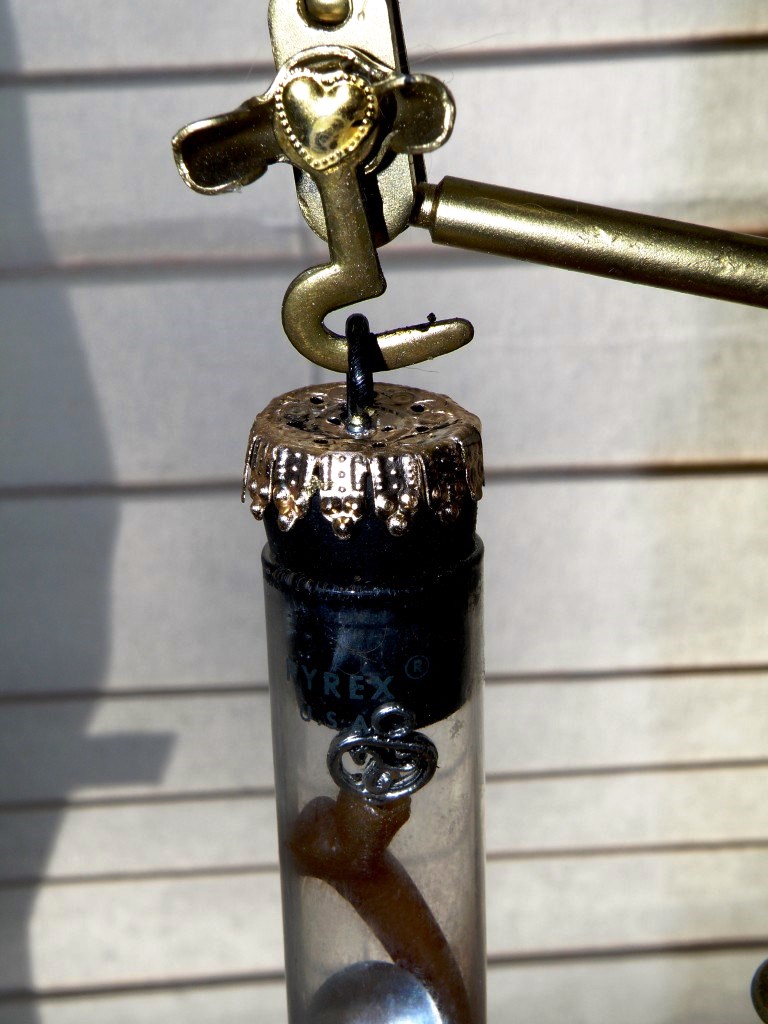 Mix medium H12"X W8"D6" Detail. Deceive of undetermined function
03/15/1899